26 January 2021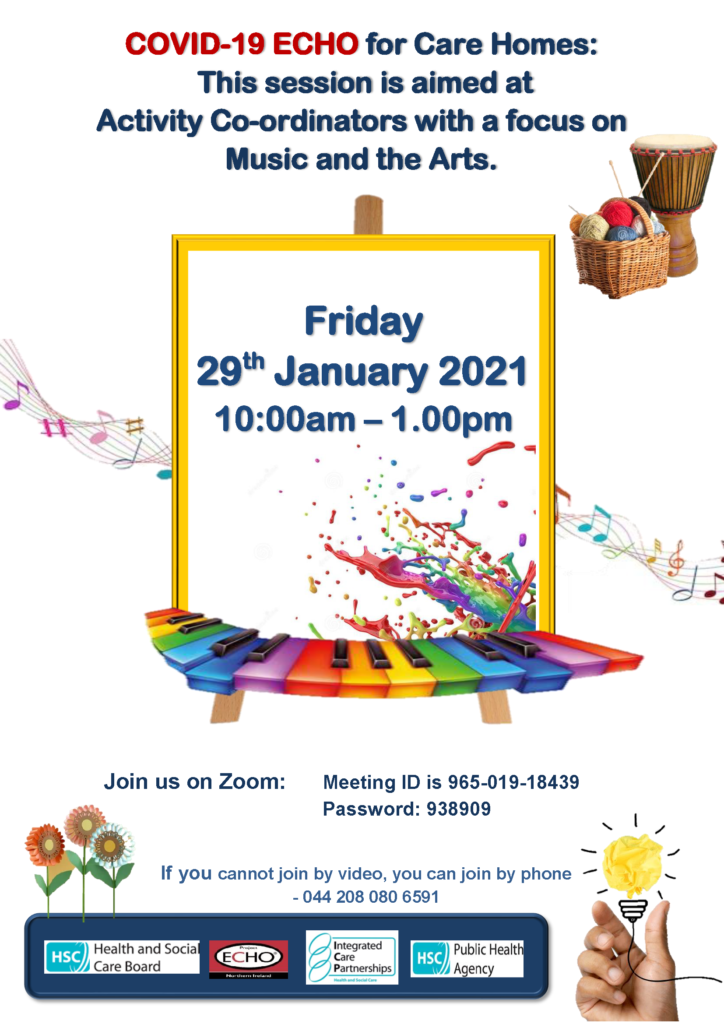 An event has been planned on Friday 29th January 2021 at 10am for Care Home Activity Coordinators,  to provide support and ideas for activities, as they respond to residents needs and wellbeing during the current Covid-19 pandemic and beyond.

This session focusses on the influence and impact of music, arts and crafts and will include sharing creative ideas and innovations, networking opportunities and links to resources.

Pre-registration is not required for the session and you are invited to join via Zoom (details on the flyer).  If you cannot join by video on Zoom you will be able to listen in to the session by phone.