Venue: Zoom
Date: 14th November 2023
Time: 12:00 - 1:30pm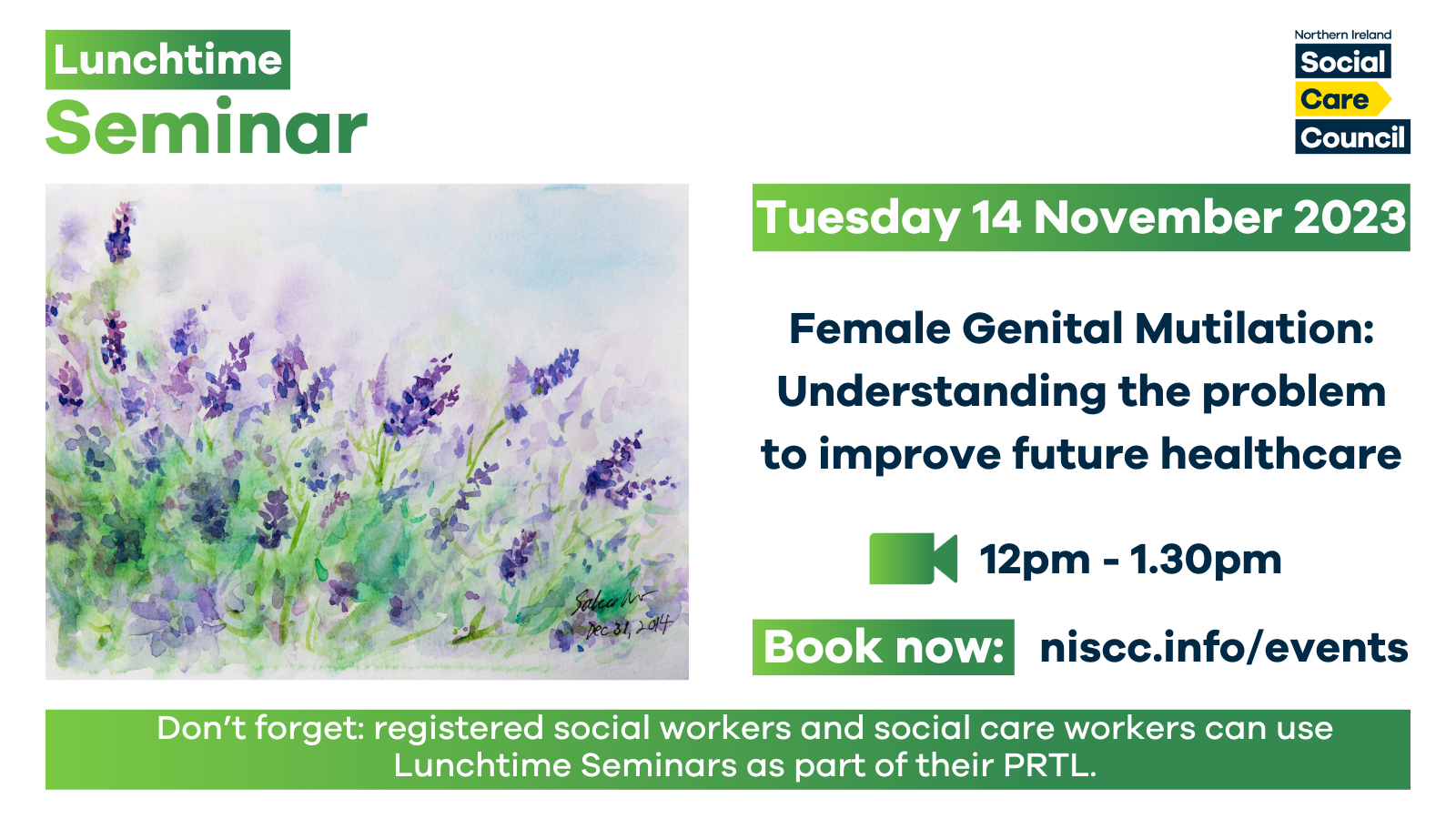 Presented by Grace McAller Open University/BHSCT, this seminar will discuss female genital mutilation (FGM), including its definition, prevalence, types, health implications, impact, and current state of play in Northern Ireland. It will also discuss healthcare awareness of FGM among midwives and nurses in Northern Ireland and what is available in the UK and Ireland compared to Northern Ireland.
The goal of this seminar is to raise awareness of FGM and its impact on women and girls. By understanding the problem, we can work to improve future healthcare for all.
Book your place HERE
Don't forget: Registered social workers and social care workers can use Lunchtime Seminars as part of their Post Registration Training and Learning (PRTL).

Further Info: leona.devlin@niscc.hscni.net
Closing date for bookings: 14th November 2023