Venue: Zoom
Date: 11th March 2021
Time: 12noon - 1.30pm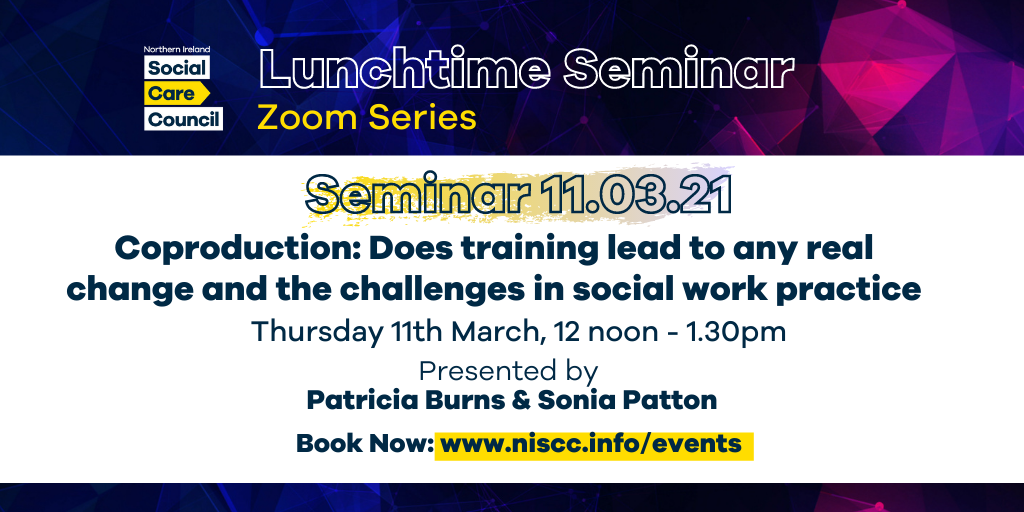 During the seminar two local research studies will be presented that explore the practicalities and out-workings of coproduction. The studies make an important contribution to the development of coproduction as an inclusive method in health and social care and give a voice to those service users and social workers who have worked at making the coproduction happen.
Although, social work has historically been at the forefront of involving service users, there has been renewed energy toward this more enhanced type of involvement. Policy is driving a move away from reactive and crisis responses to social need toward more inclusive and collaborative service delivery in partnership with service users and carers.  The research studies provide some insight into how this policy translates into social work practice.
Key areas covered in this seminar will include:
Collaborative research/coproduced research/service user led research
Evidence based practice
Coproduction/Meaningful service user involvement
Further Info: Alison Shaw - alison.shaw@niscc.hscni.net
Closing date for bookings: 8th March 2021