Venue: Zoom
Date: 29th June 2021
Time: 12noon - 1.30pm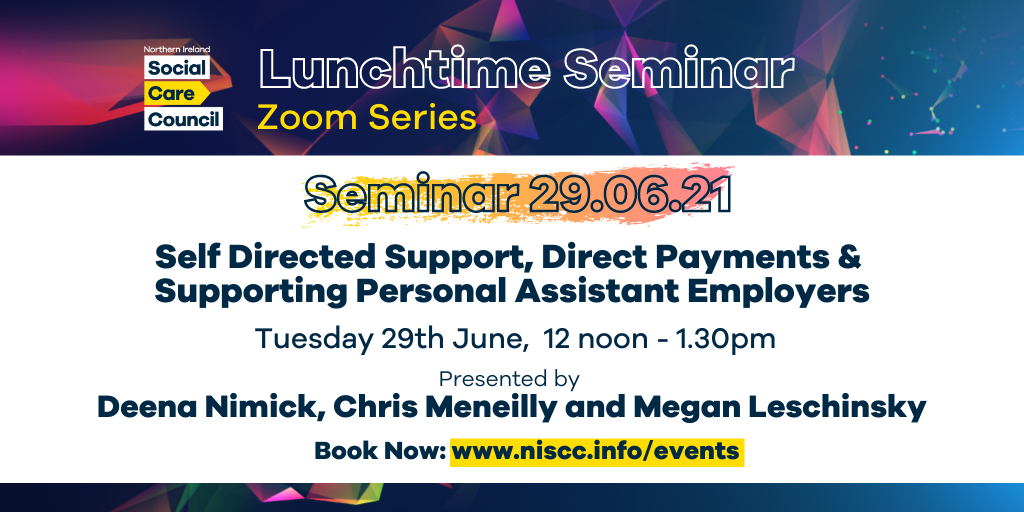 The overall purpose of this webinar is to improve the lives of those in need of social care, by assisting service users to have greater choice, control and flexibility over how their support needs are met.  This webinar is designed to:
Increase/refresh the knowledge of Social Workers and other key staff on Self Directed Support, Direct Payments and role/responsibilities of a Personal Assistant employer.
Build staff confidence in empowering service users/representatives to take greater control.
Learn what additional support is available to service users and themselves as key staff.
Contribute to the overall development and implementation of SDS in Northern Ireland.
Further Info: Alison Shaw - alison.shaw@niscc.hscni.net
Closing date for bookings: 29th June 2021