Venue: Crumlin Road Gaol, Belfast 53-55 Crumlin Rd, Belfast BT14 6ST
Date: 24th November 2022
Time: 9:00am - 1:00pm



The Northern Ireland Social Care Council invites social care managers from across Northern Ireland to the autumn Social Care Managers' Forum.

This is a free event open to all social care managers working in Northern Ireland and a colleague within their social care team.

There are a limited number of spaces which will be awarded on a first-come, first-served basis. A hot lunch will be provided.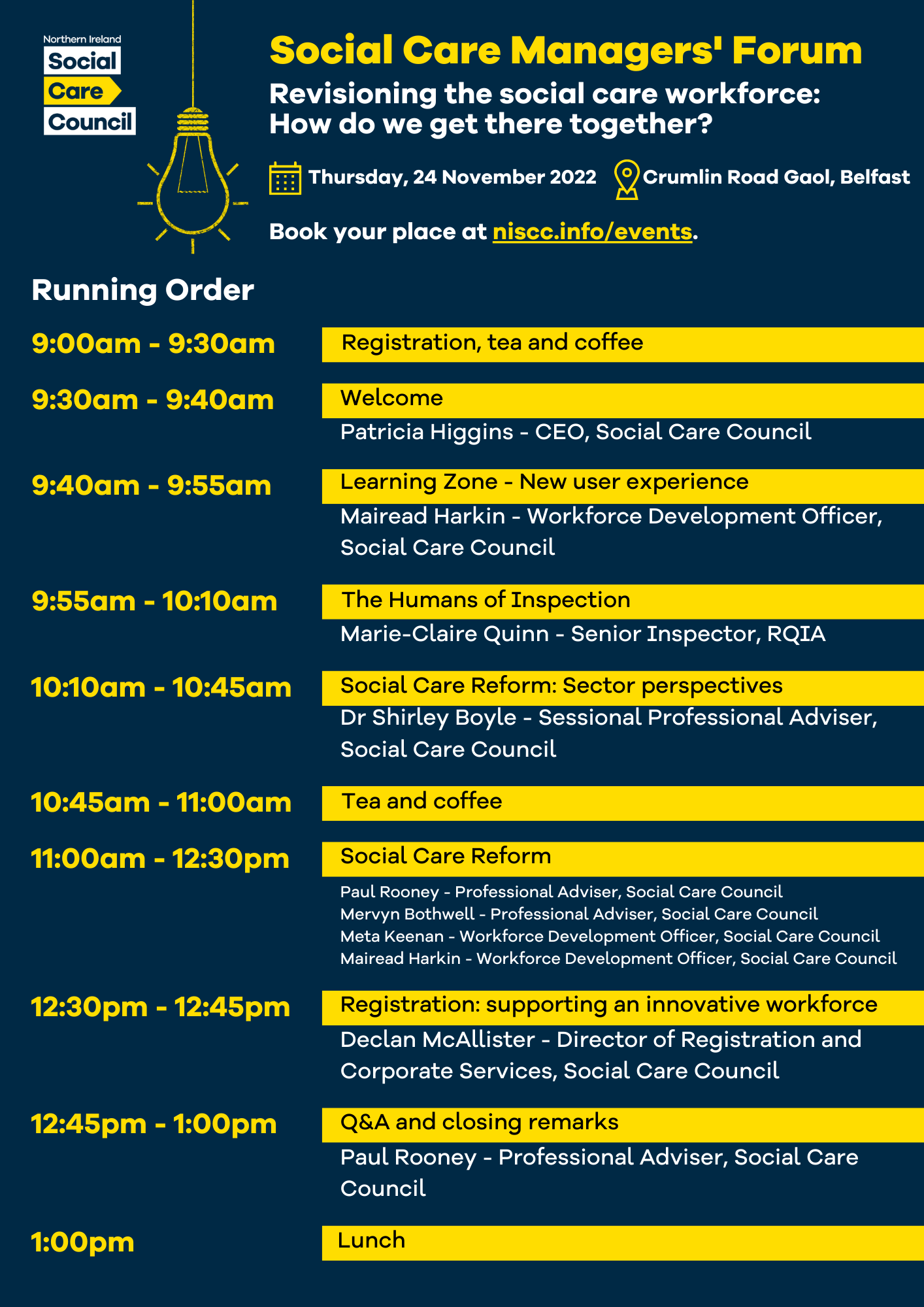 Further Info: Brian.moylan@niscc.hscni.net
Closing date for bookings: 21st November 2022