23 October 2023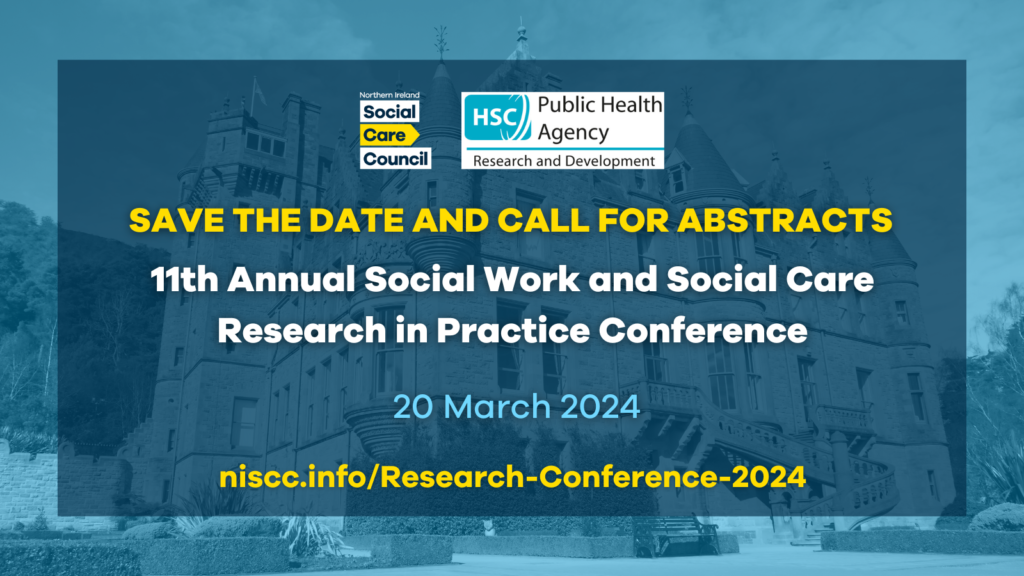 The Northern Ireland Social Care Council (the Social Care Council) are delighted to host the 11th Annual Social Work and Social Care Research in Practice Conference.
With the theme 'Collaborating to deliver safe and effective services: how research supports identity and addresses challenges', this event is an excellent opportunity for dissemination of valuable research and evidence supporting knowledge exchange.
Key note speakers include

Dr Paula McFadden (Ulster University) and Patricia Nicholl (QUB)
'Safer Staffing in Social Work; Results and Emerging Policy Recommendations.'

Dr Alan Maddock (University College Dublin)
'How do mindfulness-based practices and psychoeducation improve stress, burnout, mental health and well-being of social workers?'

Nick Andrews and Fiona Verity (Swansea University)
'If love is the answer, community is the context and tenderness the methodology' – a relational approach to gathering and using evidence

Carolyn Ewart (BASW(NI) in collaboration with IASW, NISCC and CORU
'Shaping Social Work Identity: An All-Ireland Study'
Sounds interesting? It is!
Those who would be interested in attending include researchers, managers, staff in learning and development teams, academics, students, social care and social work practitioners, service users who receive these services and carers.
We ask that you put the save the date in your diary for this all-day event as Wednesday 20 March 2023 at Belfast Castle.
Further information on how to register your attendance will following in the coming months or if you have a question please contact us on the email address below.
---

Have something to say? Respond to our call for abstracts


We are pleased to announce a call for oral and poster presentations for this year's conference. Last year we had an exciting array of topics including for example decision-making, resilience in services, enhancing care planning, adult protection, peer researchers and listening to the voices of service users and carers.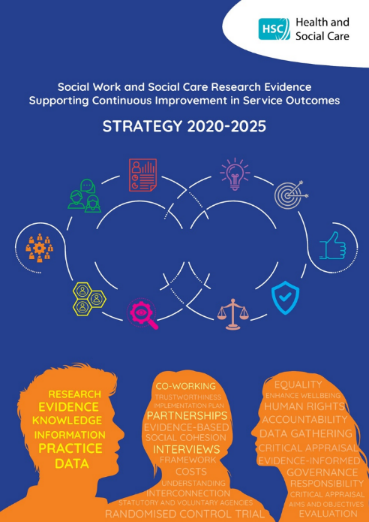 We invite abstracts from researchers, social care and social work practitioners, service users, and carers on a wide range of topics related to social work and social care research.
If you'd like to submit an abstract please complete this form and return in by email to SWSCResearchConference@hscni.net by Friday 19 January 2024.
Know someone who might be interested? Please do forward this on.
This is a great way to share valuable research and evidence, whilst supporting knowledge exchange about social care and social work practice
Need some ideas? It might be worth taking a look at our Research Strategy or check out the Social Work and Social Care Research in Health and Social Care page.
---