24 February 2021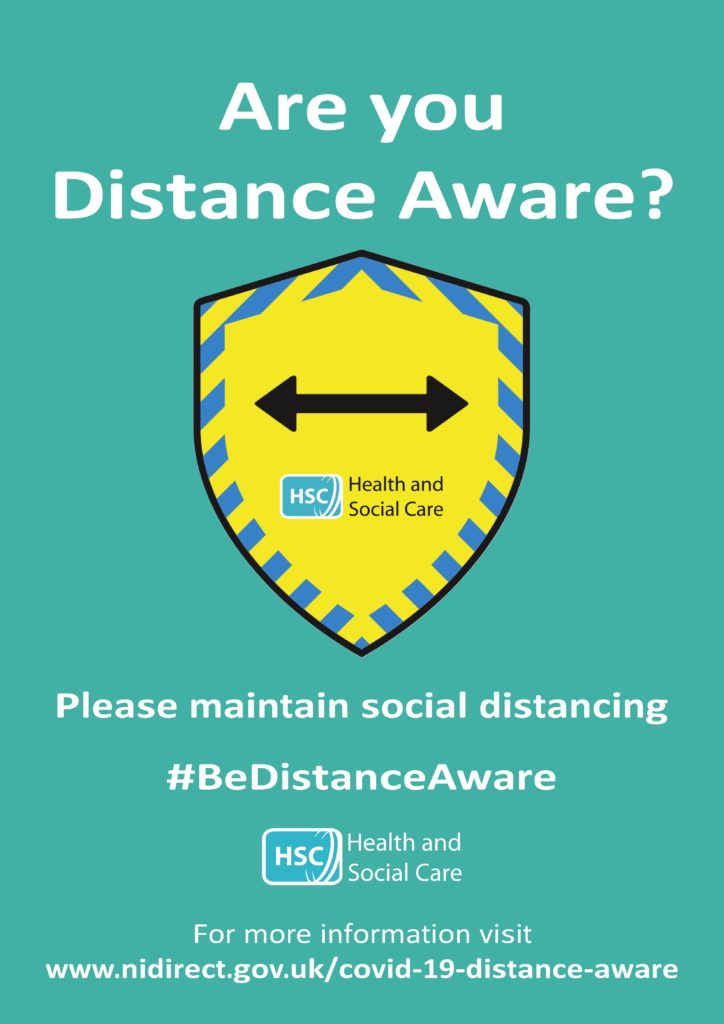 In the fight against coronavirus, maintaining social distancing is everyone's responsibility. It is important that all of us, including those who have had the COVID-19 vaccine, continue to follow the existing public health advice to reduce the spread of coronavirus in the community.


Are you Distance Aware?


While the majority of us are abiding by the social distancing guidance, some people have become complacent. This is leading to increased anxiety around contracting the virus, especially among those in vulnerable groups.

The Distance Aware Shield offers a polite prompt to others to maintain distance, where possible. You will start to see this visual icon on posters and worn as a badge when you are out and about.


The Distance Aware Shield – who should wear the badge?


The badge featuring the Distance Aware Shield is for everyone, especially those who are clinically extremely vulnerable and those who work with vulnerable people, including carers, and health and social care workers.

It is not meant to be an identifier of someone who has been shielding or may have any specific health condition/s. The badge is simply an indicator to others that the wearer is aware of the need for distance, and would like others to maintain a respectful distance where possible.
---
For further information on the Distance Aware social distancing campaign, visit www.nidirect.gov.uk/covid-19-distance-aware