This page provides an overview of the Degree in Social Work for individuals interested in training to be a social worker. In this section you will find information about the following:
– The Honours Degree in Social Work
– Values and the Standards of Conduct and Practice for Social Work Students
– How to apply and make a successful application to the Degree in Social Work
---
Degree in Social Work
What is social work and what will I be studying?
The globally accepted definition of the social work profession is as follows:
"Social work is a practice-based profession and an academic discipline that promotes social change and development, social cohesion, and the empowerment and liberation of people. Principles of social justice, human rights, collective responsibility and respect for diversities are central to social work. Underpinned by theories of social work, social sciences, humanities and indigenous knowledge, social work engages people and structures to address life challenges and enhance wellbeing. The above definition may be amplified at national and/or regional levels." (IFSW, 2014)

This definition informs the basis of your studies and the expectations upon you when you qualify as a social worker and how you will be making a positive difference.


---
The Honours Degree in Social Work

The Honours Degree in Social Work (the Degree) is the recognised professional qualification for all social workers, as well as for Probation Officers and Education Welfare Officers in Northern Ireland (NI).

The Degree is recognised across the UK allowing social workers to practise anywhere within the UK providing they have registered with the relevant social care council The Northern Ireland Framework Specification for the Degree in Social Work provides a framework for the Degree and is based on the National Occupational Standards for Social Work (2011).

The Degree is a robust beginning to the social work learning journey, enabling you to practice as a social worker and progress to the next stage of the continuous professional development. We know that continuous learning is important to ensure we provide the best service for the people we work with.

NB: The Degree in Social Work will enable you to work in countries outside of the UK throughout your career.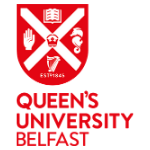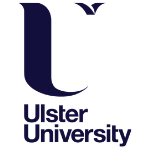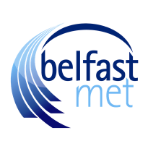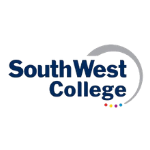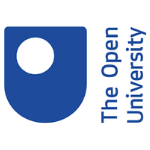 *The third year of the Undergraduate Route (UGR) provided by BMC and SWC is undertaken at Ulster University, Magee (UUM).
**The Open University degree programme in Northern Ireland is at present restricted to students who are being sponsored in their practice by their employing agency. Entry to the degree must be through your employing agency; you cannot apply direct to the OU


---
Values and the Standards Why these matter?
Being a social worker or a social work student means that you will have the opportunity to work with a range of people and groups with diverse backgrounds, and with different beliefs and values.

Some of these people may be facing extremely challenging circumstances and some of them may be among the most vulnerable in our society. It is fundamental that we have a shared value-base for the profession which enshrines how we value, respect and protect the people with whom we work.
The Northern Ireland Social Care Council is the regulator for the social work and social care workforce across Northern Ireland. Our role as a regulator is to protect the public and maintain a register of all social workers, social work students and social care workers and ensuring that they are properly qualified and competent to practice is one way in which we do that. We also set Standards of Conduct and Practice for social workers, social care workers and social work students for their conduct, practice and training.

– The Standards of Conduct describe the values, attitudes and behaviours expected of workers in their day to day work
– The Standards of Practice outline the knowledge and skills required for competent practice.
These apply to your conduct in all areas – from completing registration, to your engagement with others while on the course and your interactions and behaviour in relation to service users, carers and colleagues. They, also, apply at times when you are not actively learning about, or practising social work.
---

---
Click on Career in Social Work below for more information about social work values, what social work involves and applying to the Degree. You will also hear from social workers and why they the social work profession.


---
Additional Information
Click or tap on the links below to see a full list of all documents and guidance relating to the Degree in Social Work and to support you to on your social work journey.
SCC, Honours Degree in Social Work
SCC, Standards of Conduct and Practice for Social Work Students
SCC, Registration with Social Care Council
Northern Ireland Framework Specification for the Degree in Social Work
NI Degree in Social Work Partnership Resources
SCC, Guidance on Individual Practice Development Days
SCC, Review of Degree in Social Work (2019)
SCC, Standards of Conduct and Practice for Social Work Students