Continuous Professional Development (CPD) and learning throughout your career is essential in building your confidence and professional practice as a Social Worker or Social Care Worker.

As part of your registration requirements you are required to evidence how you meet the Standards of Conduct and Practice. Social Workers and Social Care Workers must undertake and record continuous professional development – this is called Post Registration Training and Learning (PRTL).
Essentially CPD and PRTL are the same thing and social workers have a framework for completing their CPD/PRTL and that framework is called the Professional in Practice Framework.
You can also find more resources and support from our Lunchtime Seminar Resources, Webinars and the Learning Zone.
Scroll down to learn more.
---
Social Care Worker

As a new Social Care Worker you will be provided with suitable induction training by your employer and then undertake continuous learning and development to build on and improve your skills, knowledge and practice throughout your career. This can include undertaking vocational qualifications.
The link below provides more guidance on CPD, Post Registration Training and Learning, induction and vocational qualifications.
---
Social Work Student


As a Social Work Student you begin your learning and development journey with the Degree in Social Work. The Social Care Council is responsible for approving the Degree in Social Work courses in Northern Ireland. In this section you will find more guidance and information on the following:
The Degree in Social Work Programmes and what you will be studying.
Registration with the Social Care Council
Financial support for social work students
Values and the Standards of Conduct for Social Work Students
Degree in Social Work Partnership
Practice learning requirements for social work
Standards and quality assurance for social work education and training.
---
Social Worker/AYE


As a newly qualified social worker, you will continue to learn and develop. This begins with the Assessed Year in Employment (AYE).
The AYE supports the transition from student to employee and offers the opportunity to demonstrate sustained, continuous and effective competence in the workplace. This means you will receive extra support to develop your skills, knowledge and competence through the Assessed Year in Employment (AYE).

---
Social Worker/Professional in Practice
Following successful completion of the AYE a further condition is placed on social workers registration requiring them to complete a minimum of two Professional in Practice requirements of a relevant Award in the Professional in Practice – this is a framework through which social workers can undertake professional awards and gain credits for a broad range of learning and development throughout your career.
---
Learning Zone – Free resources/guides to support your CPD journey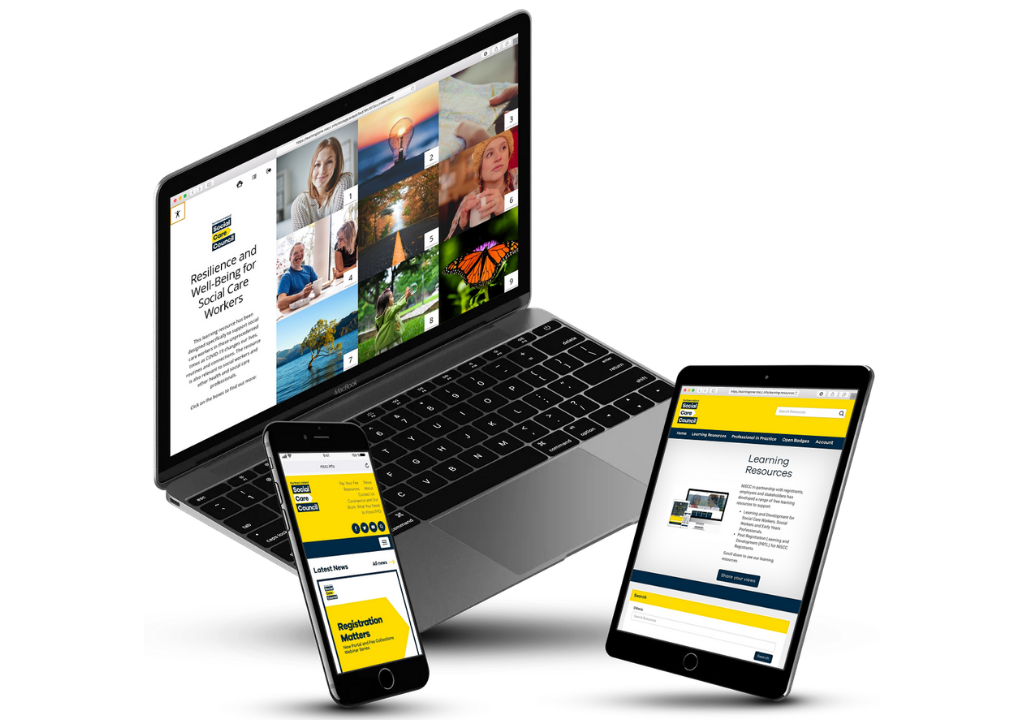 Whatever your role and level of experience, we have a range of digital learning resources and other information guides to help you develop your knowledge and skills throughout your career.
These resources are completely free and accessible across all devices including mobile. You can work through them at your own pace and at time that suits you.