---
Employers have a responsibility to ensure that their social care and social work staff are registered with the Social Care Council.

All social care and social work employing organisations need to maintain a list of authorised endorsers who will have access to the Employer Portal via their Social Care Council online account. To nominate an endorser or remove an existing endorser from the list please contact registration@niscc.hscni.net.

From the Employer Portal endorsers can view information about open applications, monitor the registration status of their staff by having access to dates of fees or renewals due and a number of other features.
---
Download our Guides
---
See our associated resources on the right hand side of this page to support your induction process.
---
Information for Social Care Employers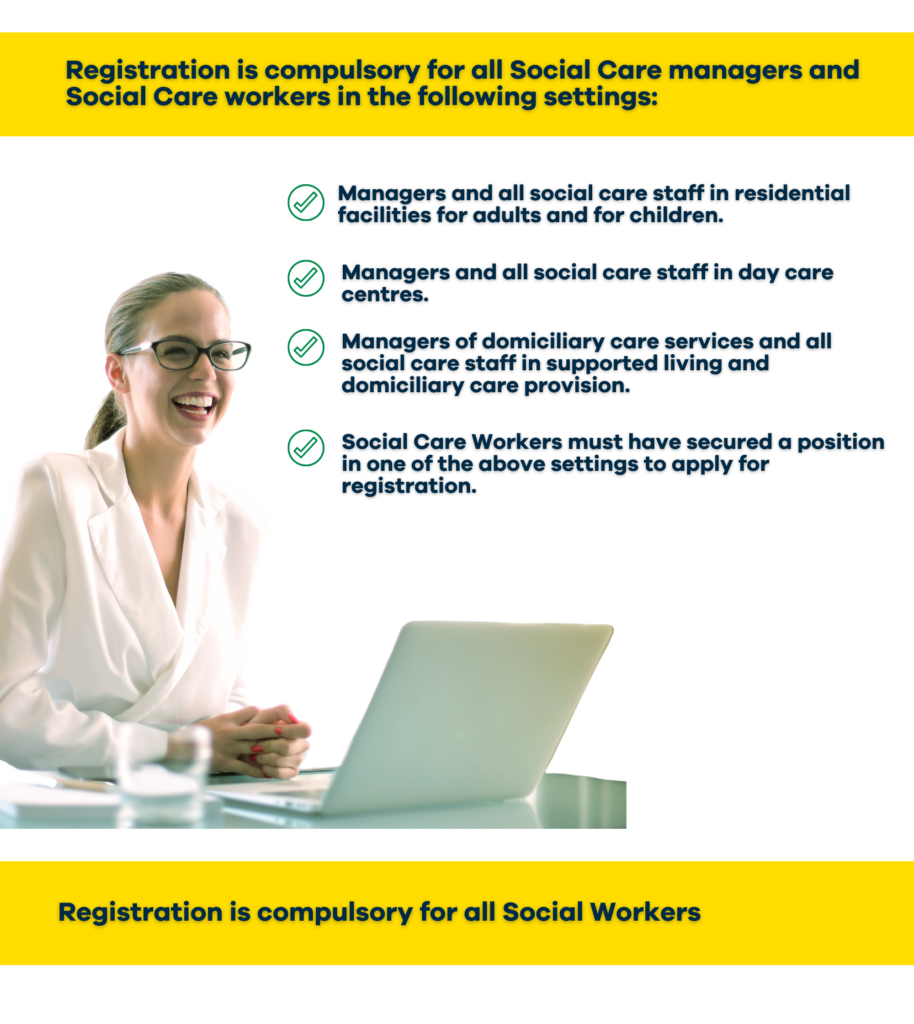 Information for Social Work Employers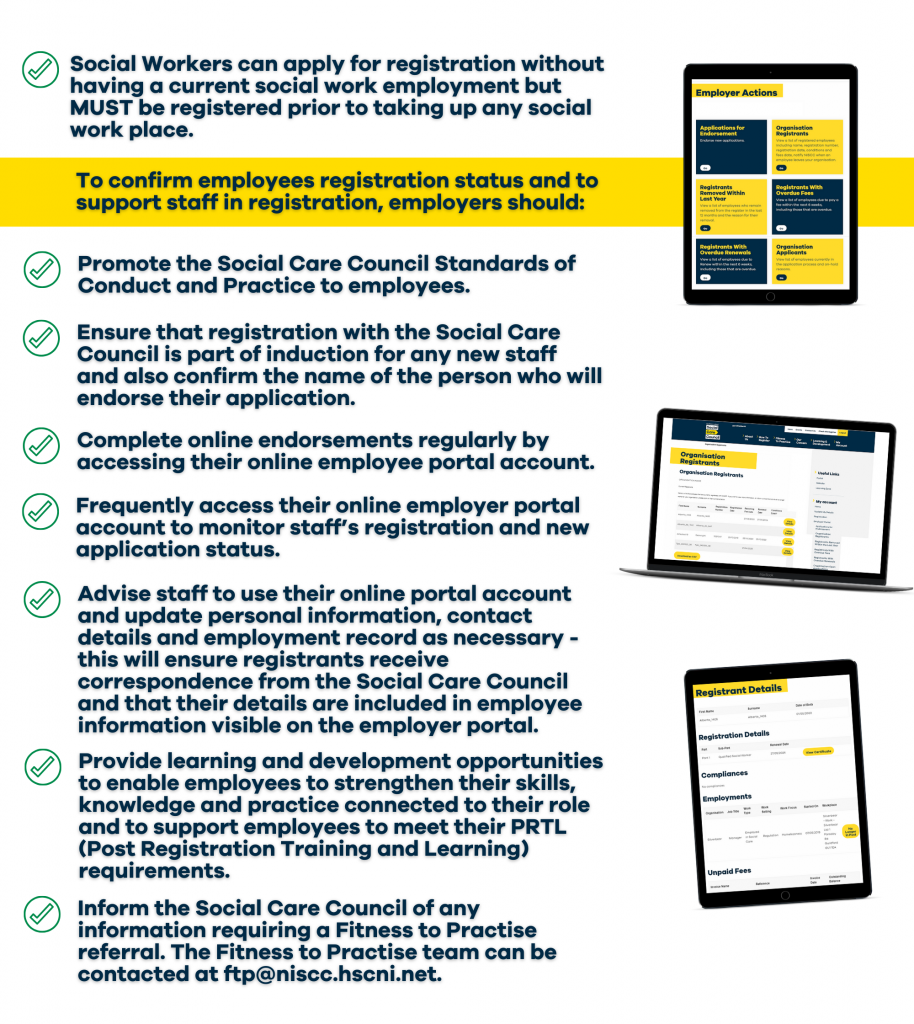 ---