28 October 2020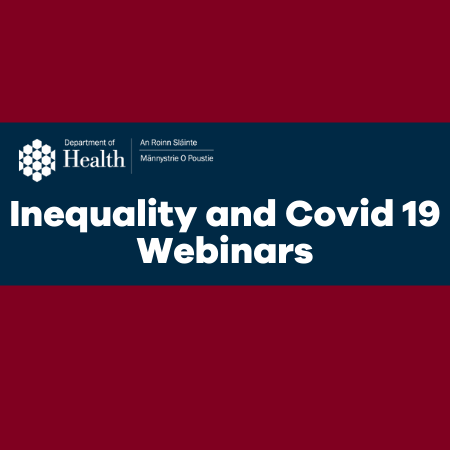 The Social Care Council has been working in partnership with Ulster University Social Work Department, Belfast Trust and the Office of the Chief Social Worker for Northern Ireland to collate a series of four webinars for social workers focusing on critical thinking about Inequality and Covid-19.
The webinars began in September and will run until November. The topics focus on inequality, poverty, gender and ethnicity.
The webinars and Power Point presentations will be available on our website shortly after they take place.
Click here to watch the webinars and download the resources.
---