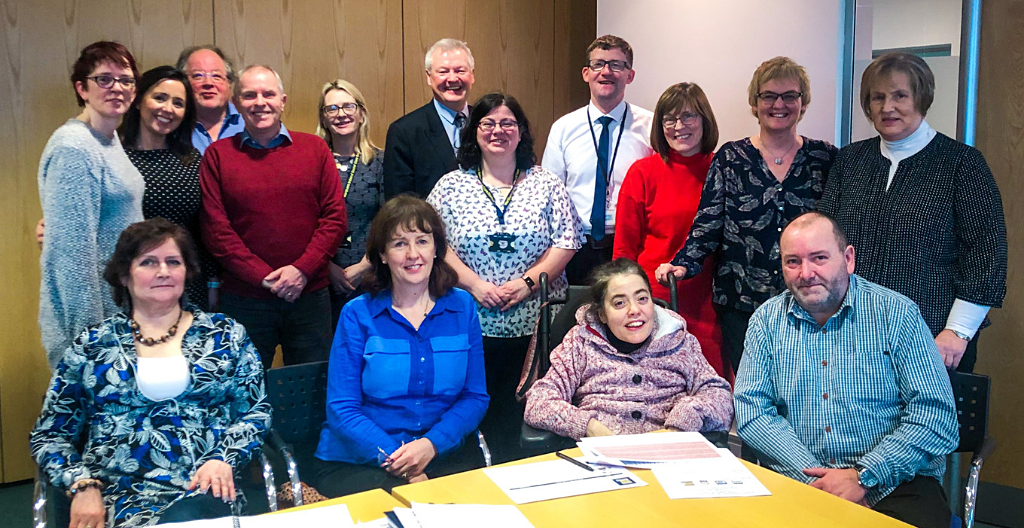 People who access support and their carers are entitled to high quality services from social workers and social care workers. Care should be provided by suitably trained staff, who will treat people with dignity and respect. The Social Care Council Participation Partnership are a group of service users and carers who support the work of the Council by using their experiences and insights to help us ensure that high standards are maintained in the development and regulation of the social care workforce.
---
Our Role


The Participation Partnership's responsibilities are to influence, advise and challenge the Social Care Council so that the principles and standards are maintained. This is achieved through promotion of best practice in participation working;
– Influencing – the work of the Social Care Council in its role as the regulator of the social care and social work workforce. The group provides comments on issues relevant to the work of the Council that they are aware of from their own networks and that need further exploration. They also have a role in influencing the culture of user/carer engagement within the Social Care Council and in further mainstreaming an ethos of user/carer engagement within the organisation.

– Advising – making suggestions to the Social Care Council about service user and carers to engage with. The Participation Partnership can also provide a 'sounding board' on appropriateness of development ideas, content, project design, messages and methods of communication with users and carers.

– Challenging – The Participation Partnership seeks to ensure that high standards for service user and carer involvement are maintained by the Social Care Council; part of the role of the Participation Partnership is to comment on how effective the Council's user and carer engagement is, in a way that supports a learning environment. An outcome of this challenge will be a re-assurance to the Social Care Council that user/carer engagement is optimized and best practice is used to ensure the work of the Council is genuinely informed by the needs and experience of the public.
---
Membership


Members are people that use services and carers from a range of backgrounds and experiences. They meet every 2 – 3 months and play a key role in the council's business activities.

Membership of the group is voluntary and time commitments can vary according to the projects requiring their input. The Partnership also meets with user/carer groups and networks around Northern Ireland to share information about the Social Care Council and to encourage more users and carers to contribute to our projects and consultations when needed.

Brenda Maitland – Board Member chairs the partnership; supported by Declan McAllister (our Director of Registration and Corporate Services) and Social Care Council Professional Adviser Mandy Cowden.
If you would like to become involved with the Partnership, please read the information available on the Associated Resources for advice on what is involved and how to apply.
Contact Mandy Cowden if you would like to find out more: Mandy.Cowden@niscc.hscni.net.
---
Meeting dates

| Date | Time |
| --- | --- |
| 27 September 2022 | 10:30 am |
| 29 November 2022 | 10:30 am |
| 07 February 2023 | 10:30 am |
| 28 March 2023 | 10:30 am |
| 06 June 2023 | 10:30 am |