25 May 2023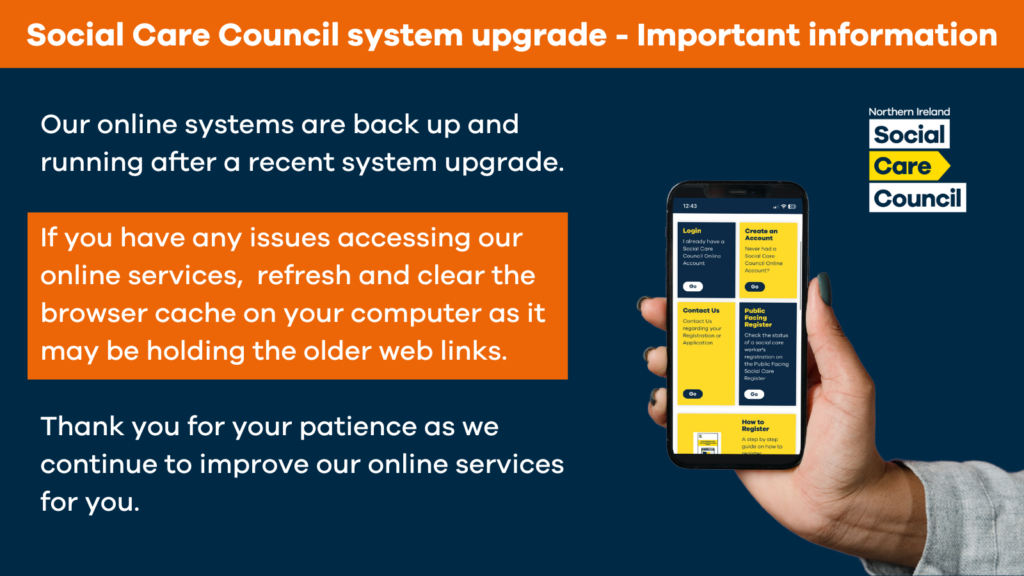 Our online systems are back up and running after a recent system upgrade.

If you have any issues accessing our online services, you might have to refresh and clear the browser cache on your computer as it may be holding the older web links.


To clean your browser cache:

– Using a keyboard, the quickest way to Clear browsing data is via the Ctrl+Shift+Del keyboard shortcut.

– Without a keyboard, tap or click the 'Menu' button (the icon with three stacked dots) followed by 'Settings'. In the 'Settings' page select 'Privacy, search and services' and then scroll down to find the option 'Clear browsing data'.

Tip: Choose the 'All time' from the time range option at the top of the Clear browsing data window to make sure you get everything.