04 May 2023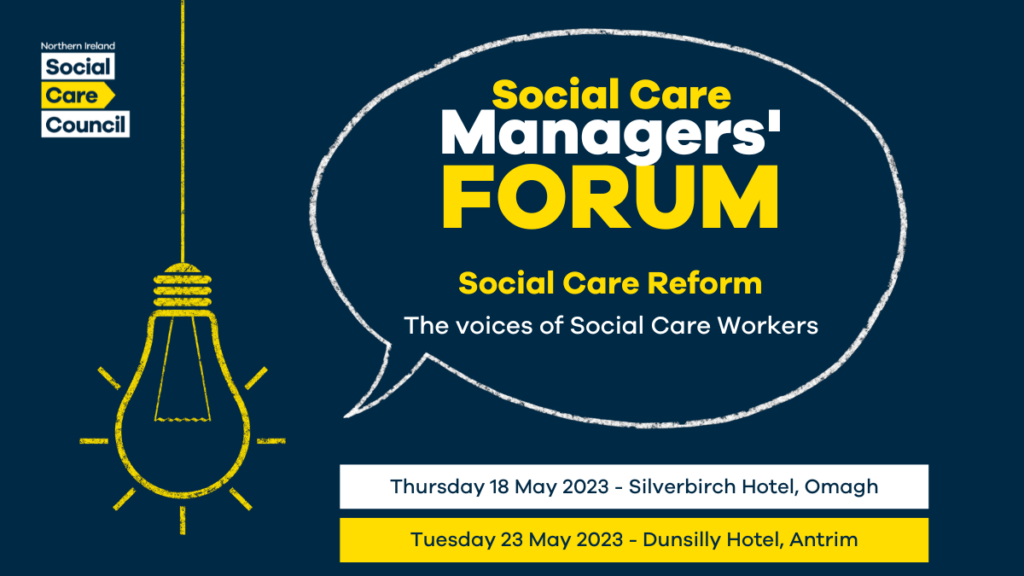 Registration is now open for the Northern Ireland Social Care Council's (the Social Care Council) Social Care Managers' Forums that will take place on Thursday 18 May 2023 and Tuesday 23 May 2023.
These are free events open to all social care managers and their deputy or a member of their team.
Select a date below to see the event's programme and book your place:
Please note spaces are limited and will be allocated on a 'first come' basis. If the event is fully subscribed please add your name to the waiting list to be notified if spaces become available. If you are unable to attend we would ask you to cancel your booking, this will allows others to attend.
The events will close at 1.15pm with lunch provided by the Social Care Council.
If you have any queries, please contact Brian Moylan, Business Support Team Leader, at: Brian.moylan@niscc.hscni.net.