17 May 2022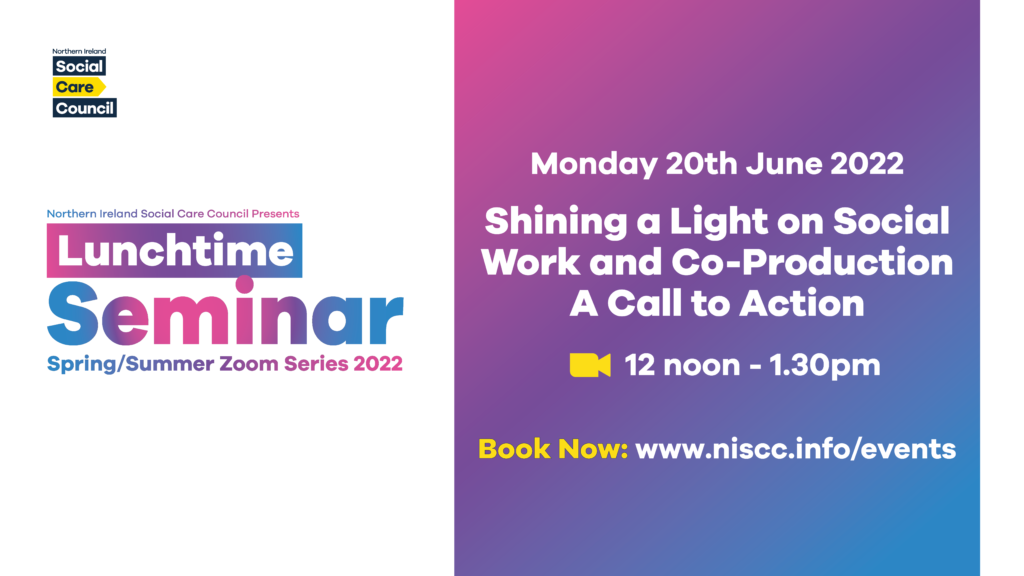 Presented by:
Ray Hamilton, Service User,LEP Co Chair /PPI Panel Member
Joanne Sansome, Published author, researcher and disability activist/campaigner with a physical disability from Belfast, Northern Ireland.
Jane McCullough, South Eastern Trust, Head of Service (interim) Team for Children and Young people with Disabilities- community fieldwork
Jean Reynolds
Brendan McKeever, Retired
Eileen McKay, Deputy Executive Director of Social Work, Belfast Health and Social Care Trust
Avery Bowser, Fostering Services Manager, Action for Children; Co-Chair, Belfast Local Engagement Partnership; BASW NI Committee member
Joe Duffy, Ph.D., Professor of Social Work, School of Social Sciences, Education and Social Work, QUB
This Lunchtime Seminar aims to further disseminate the learning from the Reflections series publication 'Social Work and Co-prodution', continue the wider discussion around co-production in social work. Identify examples of co-production in NI and highlight the connections between co-production, social work values and multi-disciplinary approaches in social work, help attendees think about how they might start co-production or generate more of it in their service space. Gather feedback on what has been helpful in 'Social Work and Co-production' and how the learning might be disseminated and applied.
---
Book your place HERE
---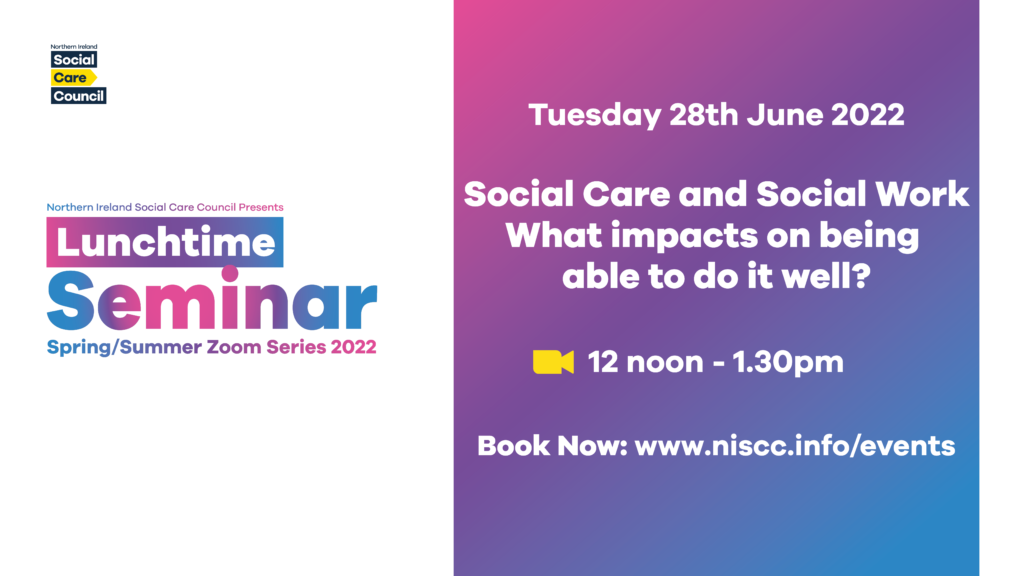 Presented by:
Professor Ray Jones, Independent Reviewer, Northern Ireland's Independent Review of Children's Social Care
This Lunchtime Seminar aims to share 50 years experiences of practising, managing and leading within services and assisting services to perform well and to encourage reflection on how those who participate in the session are practicing and how their services and organisations are performing.
---
Book Your Place HERE
---