11 May 2020
Dr Paula McFadden and Dr Patricia Gillen, Ulster University, are calling all social care workers and social workers working during Covid-19 to take a survey on their experiences working on the frontline during a pandemic.
Responses to the survey will help develop a study exploring working on the frontline under Covid-19, which will inform employers and policymakers about what the workforce needs to cope during a pandemic.
If you are a social worker or social care worker who is currently employed, self-employed or an agency worker, within any area of health and social care in the UK, and would like to take part on the survey, click the link below or scan the QR code:  
Health and social care workers' quality of working life and coping while working during a Covid-19 Pandemic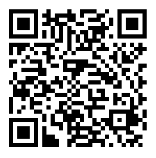 If you would like further information about the research, please contact Dr Paula McFadden at p.mcfadden@ulster.ac.uk  or Dr Patricia Gillen at p.gillen@ulster.ac.uk.