11 July 2023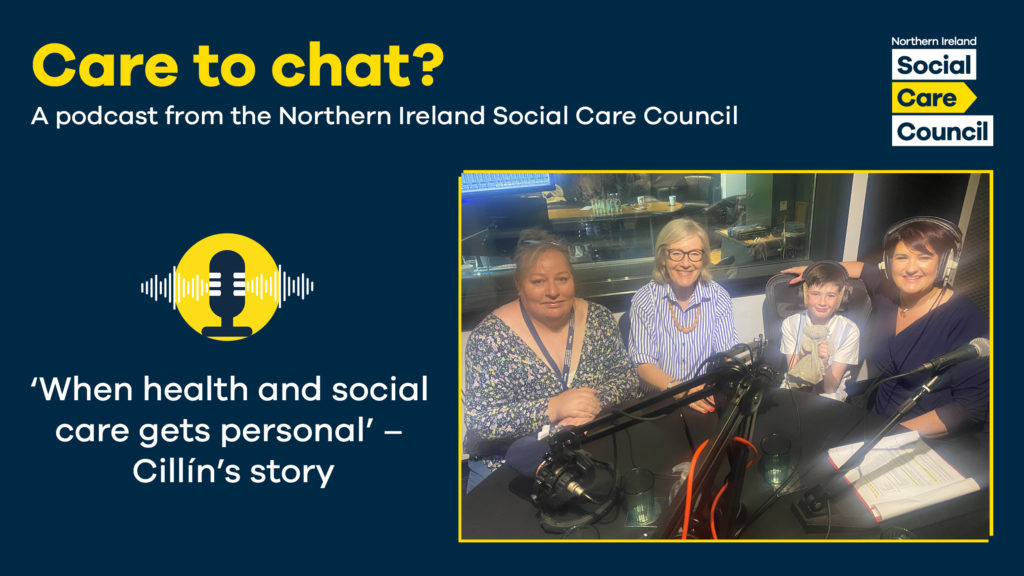 Those who know best about the difference that social care makes are the people who receive it.
In a new episode of the Social Care Council's 'Care to Chat' podcast, we hear from 11-year-old Cillin and his mum Trisha from Enniskillen, who are supported by Rhonda Knox, a Community Support Worker from Positive Futures.
Host Dr Wendy Austin MBE discusses how they work together to ensure Cillin continues to develop and grow to his full potential and the great support they have from this community-based service.
When talking about the difference social care support has made to her, Cillins mum Trisha says:
"For me personally, Positive Futures has been a lifeline for me as a parent because for the first time, I felt that I'm not doing things wrong.'
She added, "When I went to Positive Futures talking to other parents, it was like, oh my daughter or my son does that and it's like asking them their feedback and the support that I get from the service as well, its like its somebody to fight my corner."
The Social Care Council releases a new episode every fortnight, discussing current topics about social care and social work regulation in Northern Ireland. Download, subscribe and listen to the latest Social Care Council 'Care to chat?' podcast episode today here, or by searching 'Care to chat' in your podcast player.
For more information
If you have questions or feedback about the podcast, email comms@niscc.hscni.net.