On this page you'll find presentations from our Social Care Managers Forum.
*The presentations remain the property of the organisation/presenter(s) and cannot be used by anyone else.
---
Spring 2023 – Social Care Managers' Forum Presentations
Understanding the Attitudes, Expectations,
and Motivations of Frontline Staff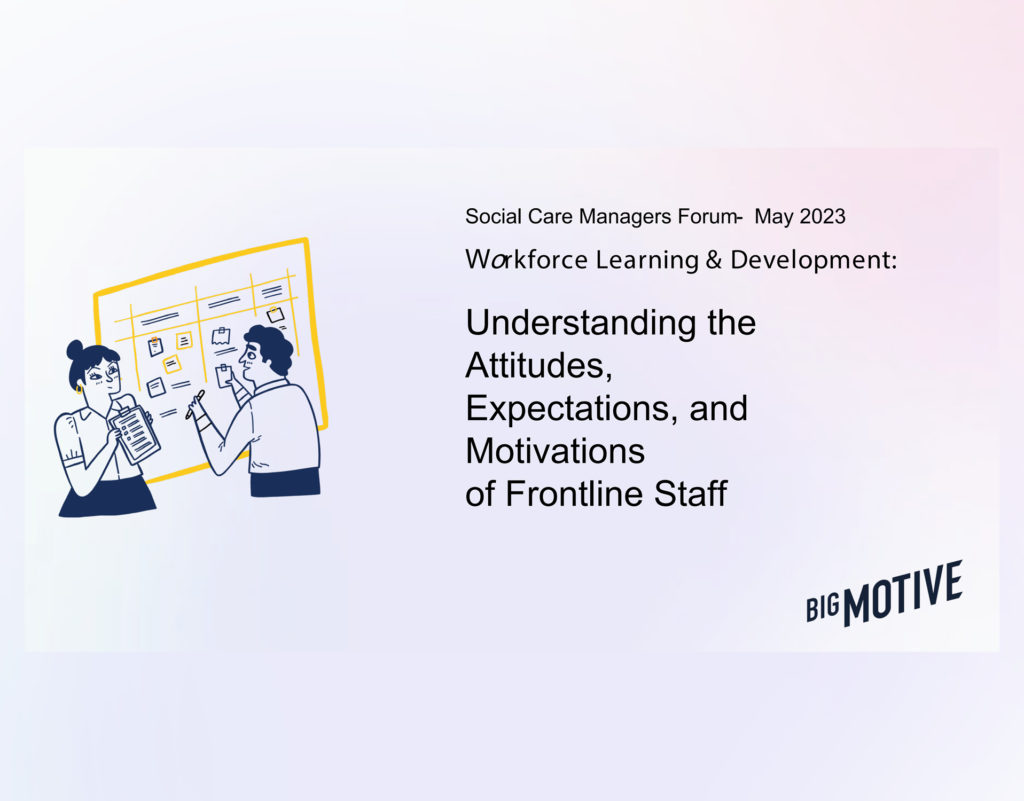 Presented by:
Rebecca Walsh, Design Director, Big Motive
Jonathan Synnott Ph.D. Design Research Lead, Big Motive
---
How to keep social care workers
What works in retention?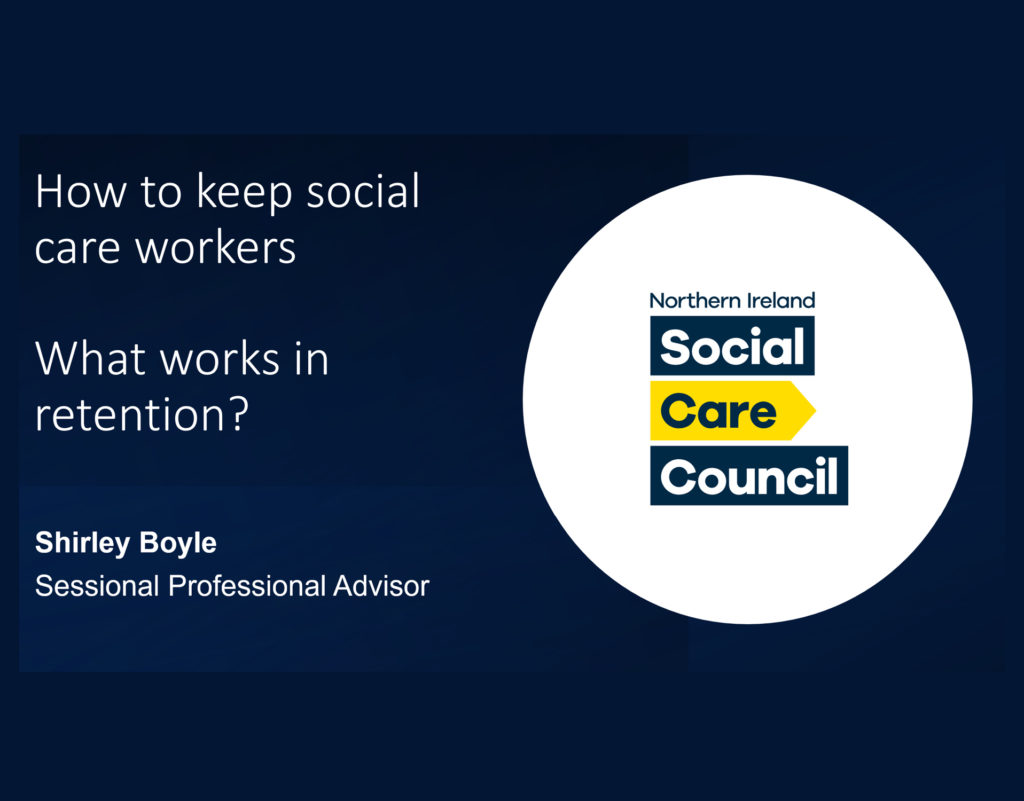 Presented by:
Shirley Boyle, Sessional Professional Advisor
---
Pride in Care – Engagement with
social care staff in South Eastern
Health and Social Care Trust (SEHSCT)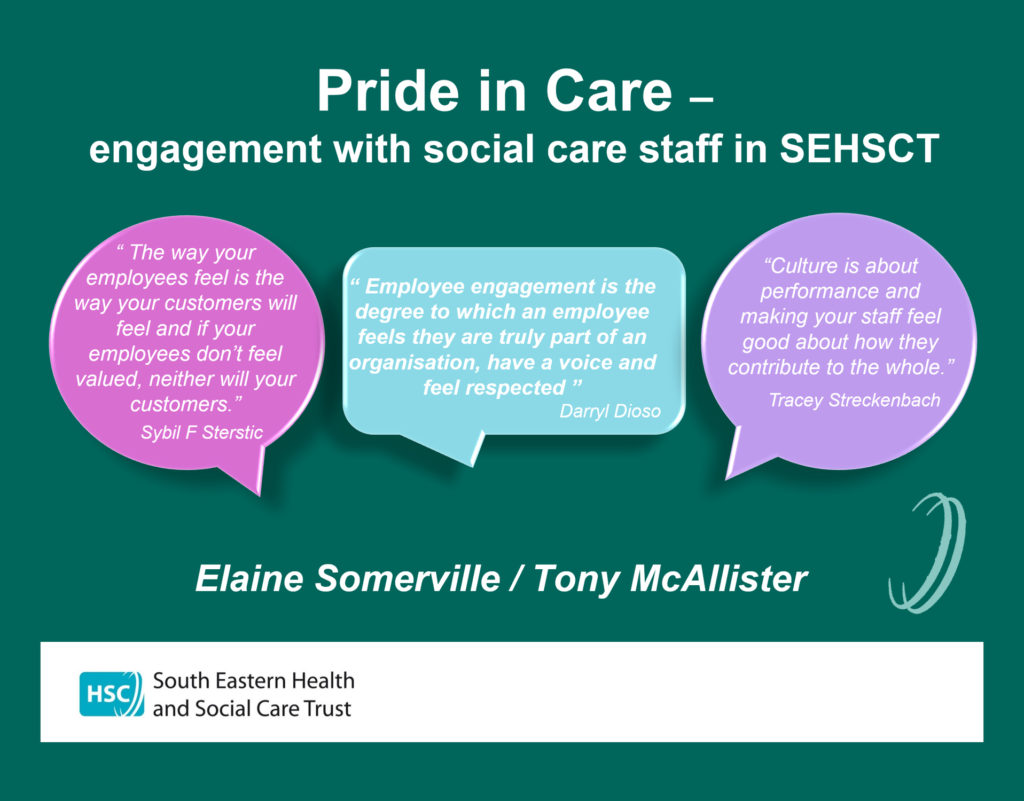 Presented by:
Elaine Somerville, AD Social Work & Social Care, Learning Improvement & Regulation, SEHSCT
Tony McAllister, Principal Social Worker, Learning & Improvement Team, SEHSCT
---
Staff Retention
Presented by:
Dory Kidd, Senior Director, Harmony Community Care Services
You can watch the video on Staff Retention by clicking the link: Staff Retention
---
Workforce Planning – Supporting
Staff Talent Now and Beyond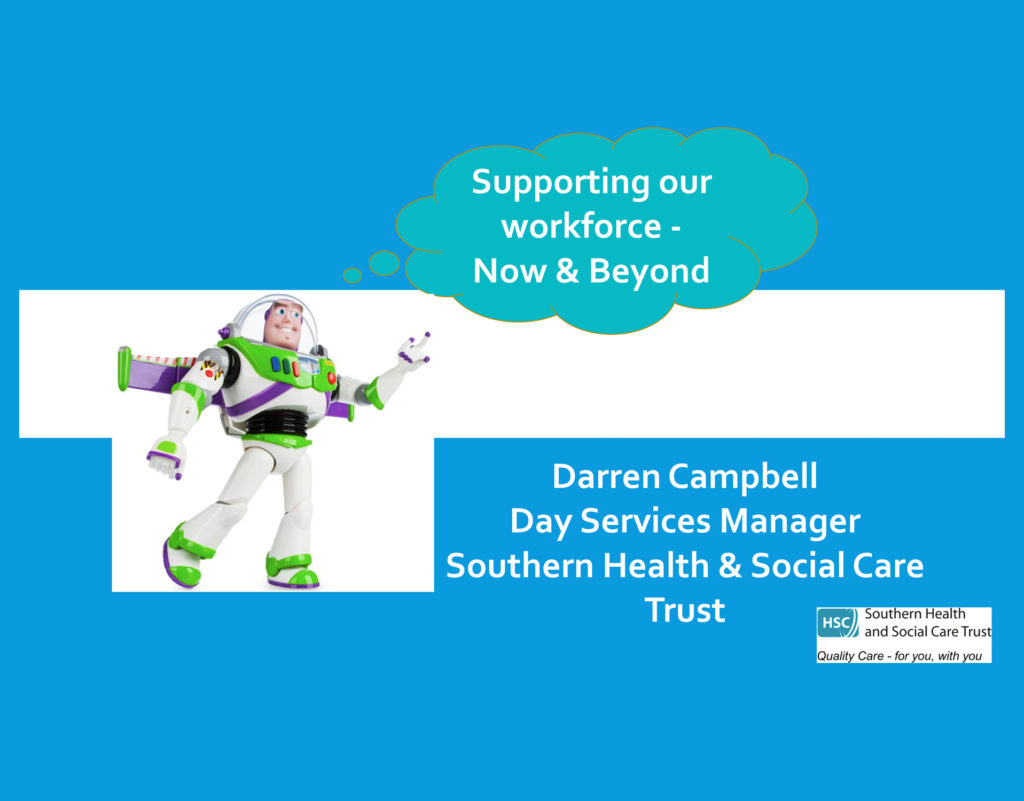 Presented by:
Darren Campbell, Disability Daycare Manager, SHSCT
---
Apprenticeships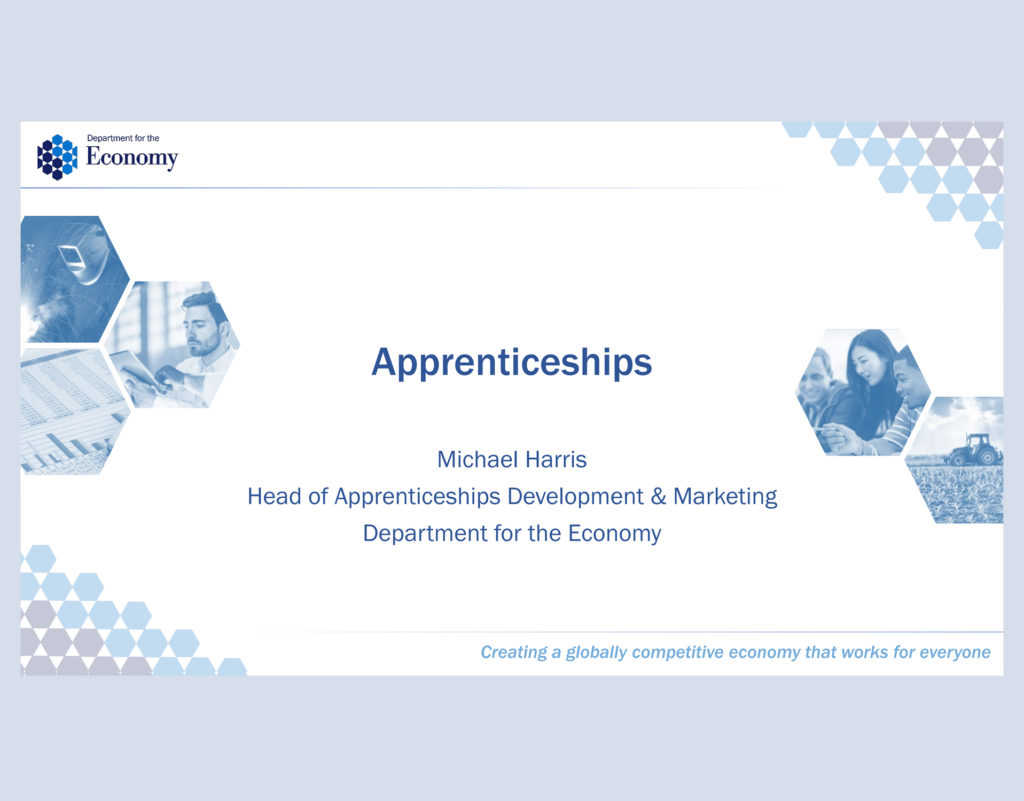 Presented by:
Michael Harris, Head of Apprenticeships Development & Marketing, Department for the Economy
---
Care in Practice Framework
(CiP) update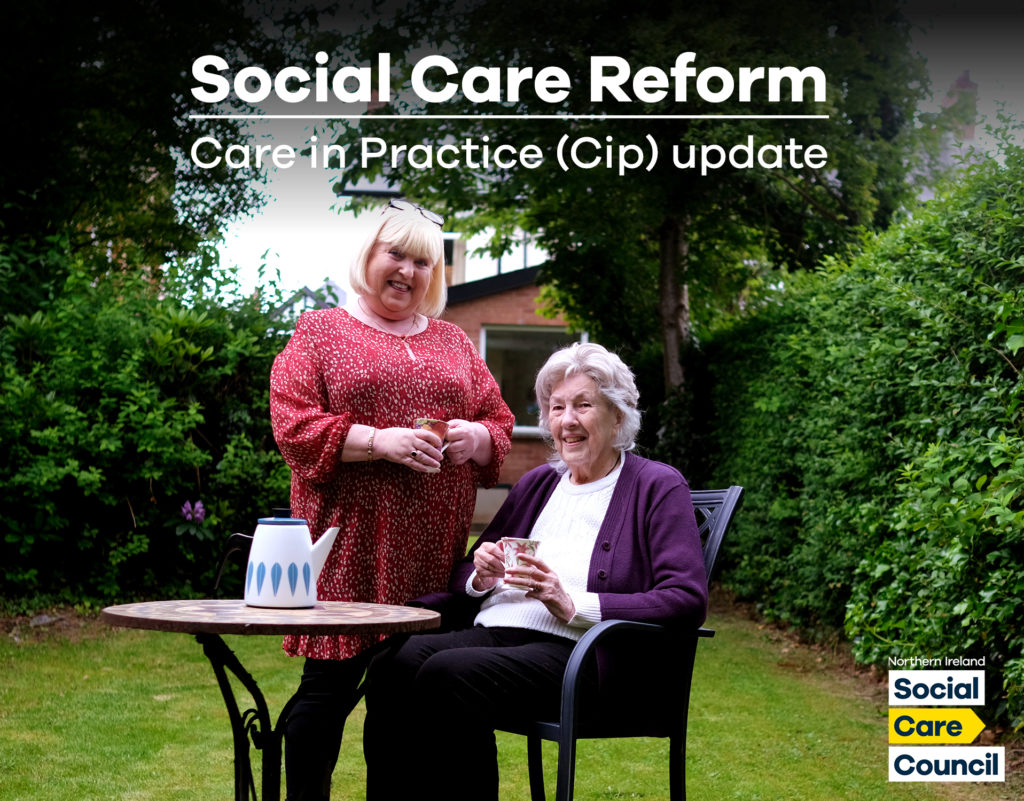 Presented by:
Paul Rooney, Professional Adviser, Social Care Council,
Meta Keenan, Workforce Development Officer,
Social Care Council
---
Developing our Social Care Council App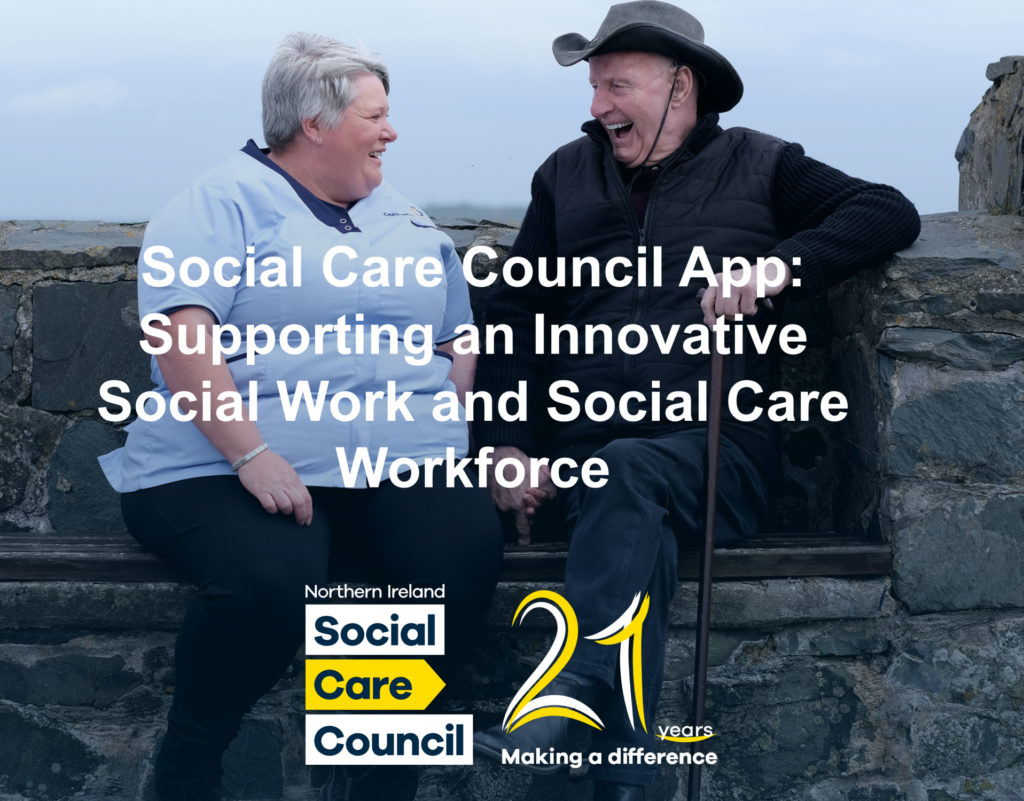 Presented by:
Declan McAllister, Director of Registration and
Corporate Services, Social Care Council
Mairead Harkin, Workforce Development Officer,
Social Care Council
---
Autumn 2022 – Social Care Managers' Forum Presentations
Learning Zone New User Experience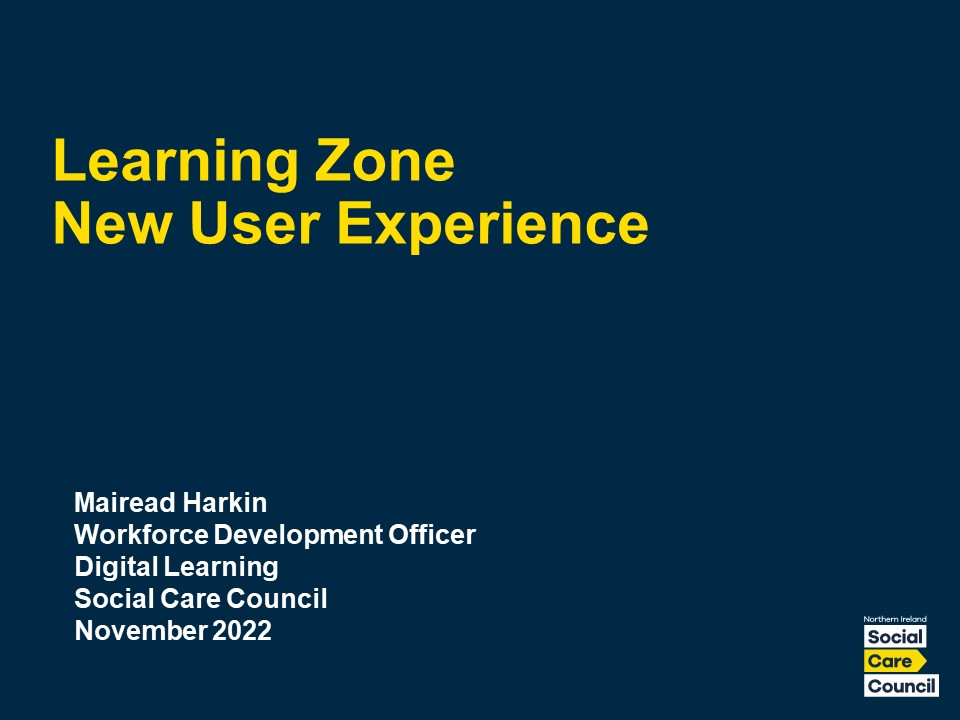 Presented by:
Mairead Harkin, Workforce Development Officer,
Digital Learning, Social Care Council (SCC)
The Humans of Inspection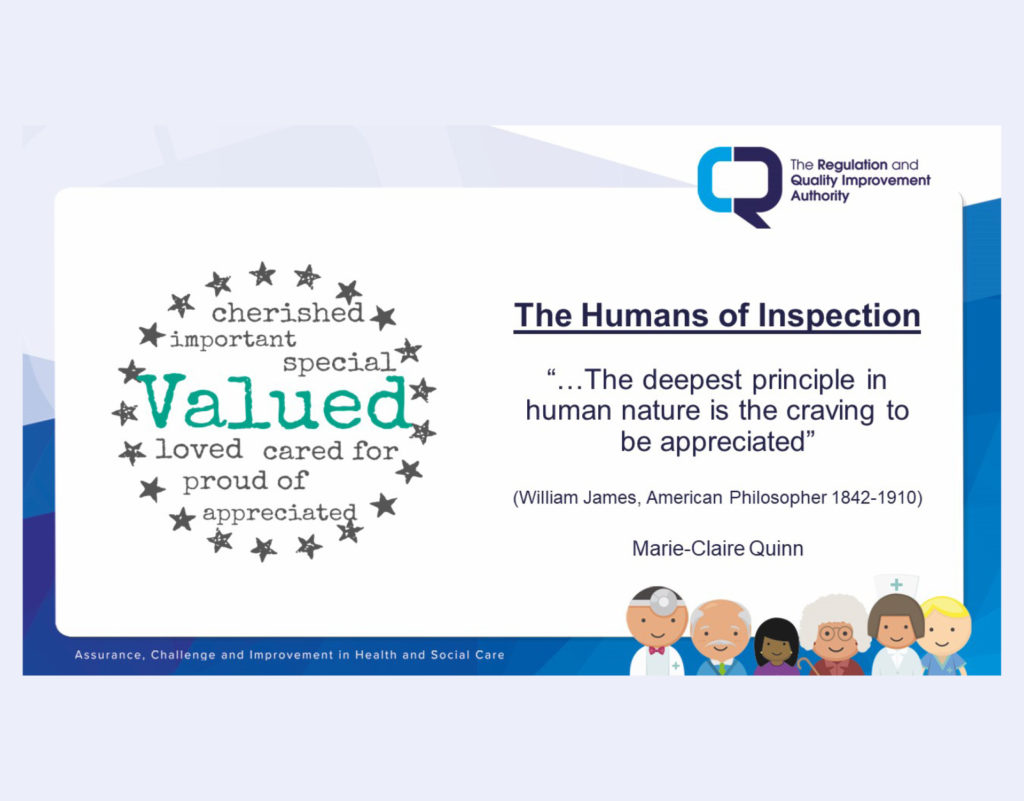 Presented by:
Marie-Claire Quinn, Senior Inspector, Regulation and Quality Improvement Authority
Social care reform: Sector perspectives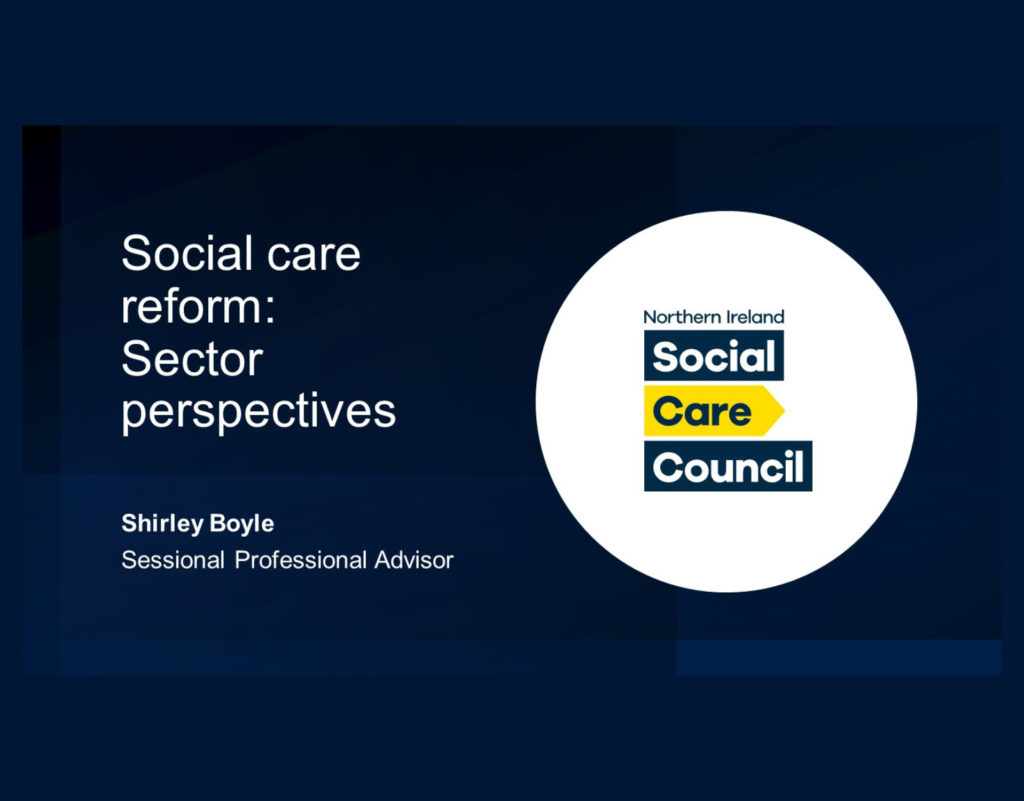 Presented by:
Dr Shirley Boyle, Sessional Professional Adviser, SCC
Social care reform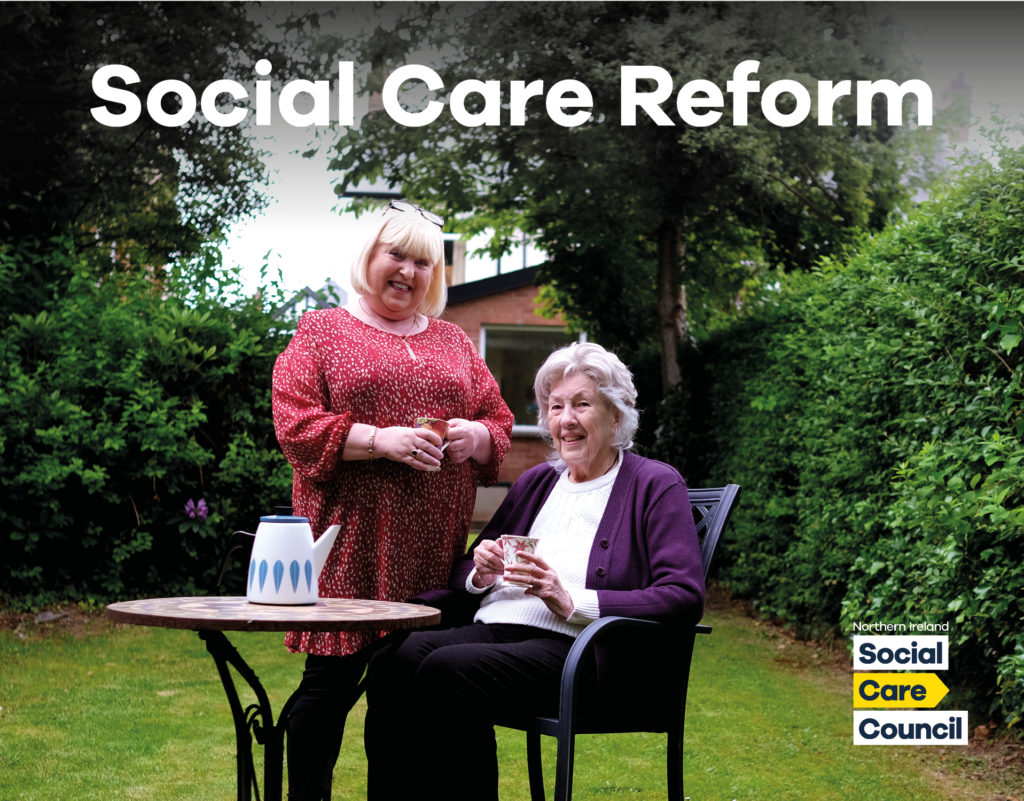 Presented by:
Paul Rooney, Professional Adviser, SCC
Mervyn Bothwell, Professional Adviser, SCC
Meta Keenan, Workforce Development Officer, SCC
Mairead Harkin, Workforce Development Officer, SCC
Registration: Supporting an Innovative Workforce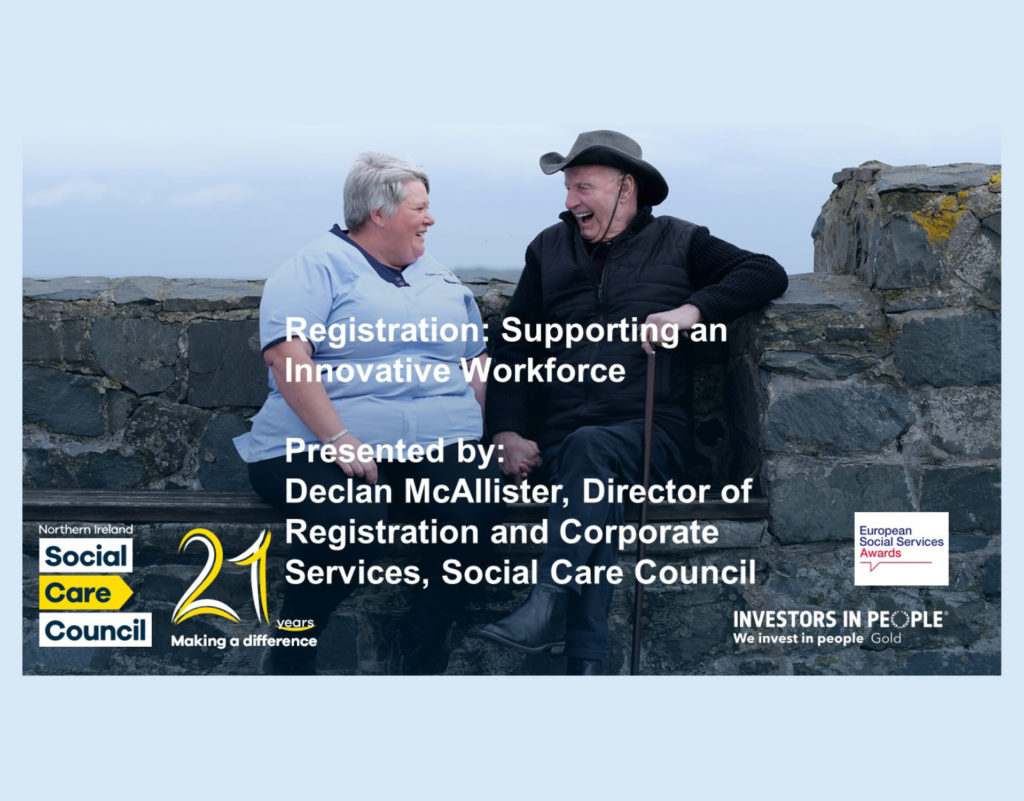 Presented by:
Declan McAllister, Director of Regulation and Corporate Services, SCC